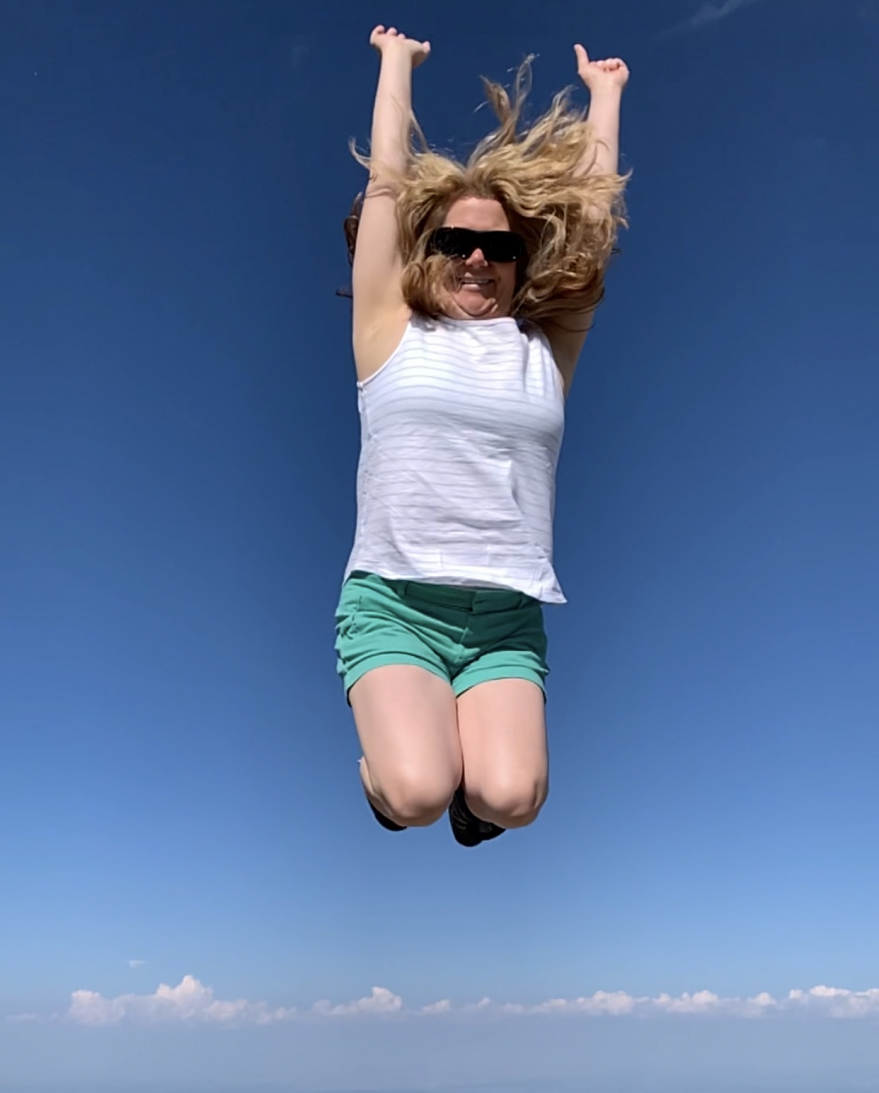 Wendy Taddeucci is a lifestyle coach for caregivers who's exhaustion, worry and walking on eggshells is making them crabby toward their spouses, are taking on more tasks & responsibility and their anger is keeping them in a negative place.
Wendy knows the detriment to caregivers of not taking care of themselves, unfortunately, through her father's experience of taking care of his mother to the extent that he ignored symptoms he was experiencing and not going to the doctor until it was too late.
Wendy also experienced looking through the lens of caregiving through her mother caring for her in laws, husband, parents and finally caring for Wendy's step-father.
Wendy has been care-deciding (and at times caregiving) for her 86 year old mother over the past 9 years.
Through her coaching, Wendy works with caregivers just like you who want their relationship with their spouse to be more of what it was, to have more energy to focus on their own physical health and not to have to be on top of everything.
In fact, her client Lauren was fighting with her husband and was feeling resentful toward him and his mother who they are caring for. She was bitter and angry and not liking who she was becoming. She finally said yes to coaching after a lot of night crying in bed after fights with her husband and hating herself. Through Wendy's coaching, Lauren has found peace and her relationship with her husband is filled with love instead of anger. Lauren says she has an overall feeling of balance and calm and her boundaries are honored.
Wendy holds a Certificate in Life & ADHD Coaching from Coach Approach for Organizers. Wendy is also a former Certified Professional Organizer.
Outside of her passion for coaching, Wendy loves traveling with her husband Steve, who she's been married to for 28 years. Wendy also enjoys reading a good biography and is an avid Gilmore Girls fan.
Through Wendy's coaching, you will:
Finally stop worrying so that you finally have the energy to focus on your own physical health - shedding that extra weight and lowering your blood pressure.
Experience relief instead of focusing on what the next issue will be that you've been unprepared for.
No longer feel like you have to be on top of everything and instead you will treasure your lifestyle.
---
"Before I worked with Coach Wendy, sometimes I felt like I had PTSD. I felt that I wasn't enough, stuck. I was unhappy, thought life was passing me by and I was depressed. I finally said yes to coaching because I wanted more and this was my time to get unstuck. As a result of coaching I feel like life is moving forward. I'm finally participating in my life. My marriage has improved. I'm blooming with what my passion is."