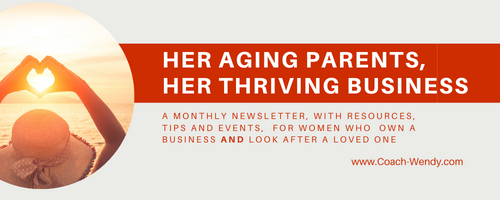 Hi Wendy,
Focus came into play in a big way recently.
I got to hear Barbara Stanny Huson speak who is the author of many books, including How to Overcome Under earning.
She said that the one thing that all high earners had in common was focus.
What does focus look like for you these days? Hit reply and tell me.
❤️Coach Wendy
The Secret to Taking on More Responsibility
Taking care of an aging parent while running a business?
Do you find that time gets eaten away from your work?
Today I'm going to share with you the secret to managing taking on more responsibility so that you can focus and move the needle forward.
Ready?
One of the ways to manage taking on more responsibility is to call in the 3 D's – Dump it, Delegate it, Do it.
Click here to continue reading..........
How to overcome under earning
I mentioned this book earlier and so why not include it here as a resource? Take a read and let me know your thoughts!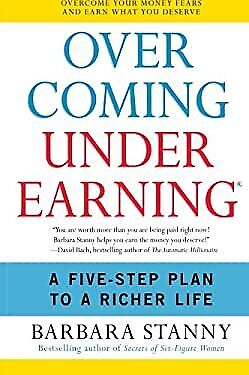 Taking Care of Aging Parents WHILE Running Your Business FREE Group Call
✔️ Network with other women who are also running a business and are looking after a loved one so that you have the unique opportunity to brainstorm and build connections.
✔️ Have a safe space to vent.
✔️ Talk about your struggles with others who get it.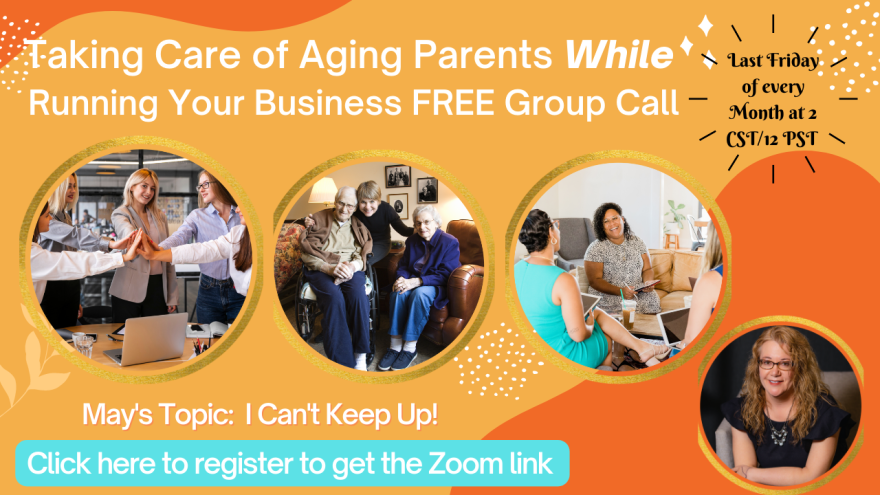 Join us Friday, May 26th at 2 p.m. cst/12 p.m. pst for Taking Care of Your Aging Parents WHILE Running Your Business FREE Group Call.
Click here to register and hit reply with any questions!
❤️Coach Wendy
HOW TO CONNECT WITH ME
Have questions or want to share feedback or suggestions for future issues? I'd ❤️ love to hear from you:

Website: www.Coach-Wendy.com
Facebook Community: Taking Care of Business AND Aging Parents
LinkedIn: www.linkedin.com/in/wendytaddeucci/
Email: coachwsbt@gmail.com
Ready to enjoy a thriving business, have time to focus on your own physical health, have your relationship be what they once were and feel free? Click here to schedule your Freedom in Focus discovery call
P.S. Please feel free to forward this newsletter to others you know who may find it useful.
P.S.S. If you've received this newsletter from someone else, Click here to sign up to start receiving each edition directly in your inbox.