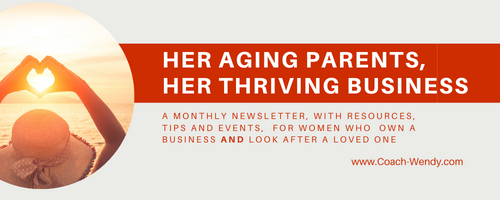 Hi Wendy,
Finally! I'm so super excited to announce that I have a logo!
Actually, two of them.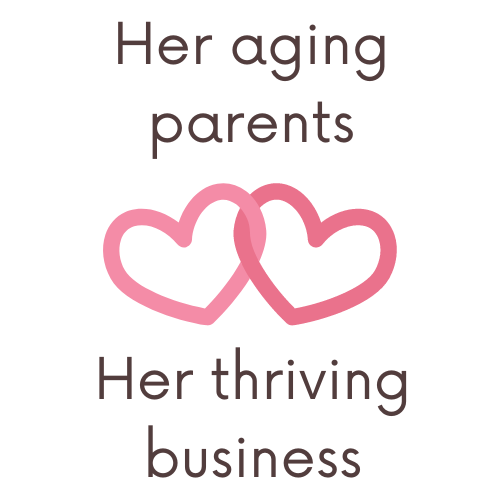 Hit reply and tell me, what are you excited about?
❤️Coach Wendy
I am on a mission to empower entrepreneurs and employees that are struggling to focus on/in their work because they are simultaeously taking care of an aging parent.
It's time to end feeling guilty, being frustrated and its time to take exquisite care of your business and yourself.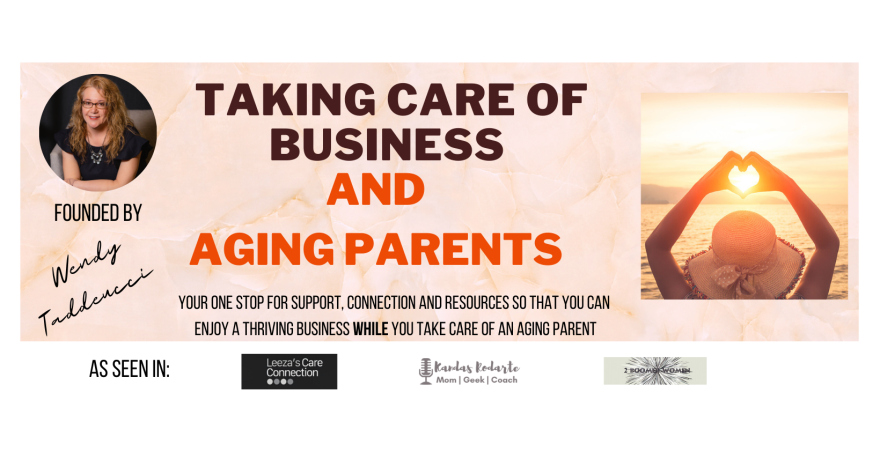 Focus is the #1 skilll that all earners have.
How do I do it? I'm going to share with you a method that I recently discovered that works for me. But first, let's talk about why it's important.
Barbara Stanny (Huson), author of 'Overcoming Underearning', says that focus is the #1 thing that all earners have in common.
You know it's no joke to be unfocused - especially when you've added the layer of taking care of an aging parent, to your life.
What I have found is that when I'm focused, and when my clients are able to focus, the background worries drop away and that's when the money rolls in. Money is the outward sign that I am helping people. The more money I make, the more people I help. That's what happened to my client Sally Jo - she raised her fee when she got focused and is now earning more than she had before.
Here's how I stay focused:
These boards help me to break down my tasks into categories which help me to focus on them. For example, Monday for me is Social Media Monday and on that day of the week, I'm focusing on my social media column.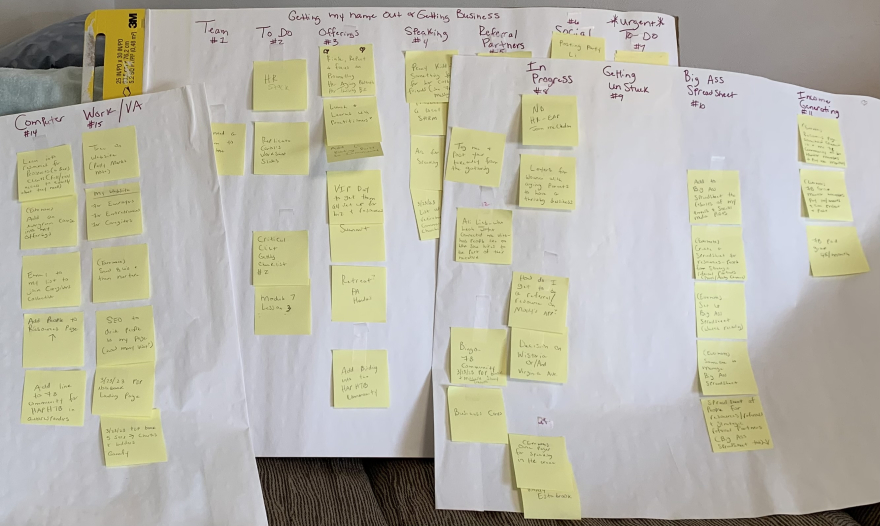 Where do you need more focus? Hit reply and let me know!
Your community for networking, connecting and co-working WHILE you are caring for your loved one.
Click here and apply to join before April 13th to get 10% savings!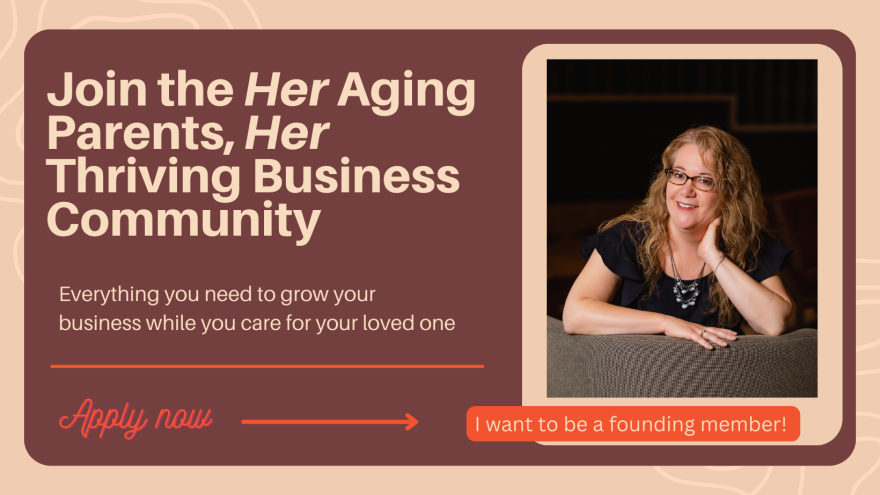 HOW TO CONNECT WITH ME
Have questions or want to share feedback or suggestions for future issues? I'd ❤️ love to hear from you:

Website: www.Coach-Wendy.com
Facebook Community: Taking Care of Business AND Aging Parents
LinkedIn: www.linkedin.com/in/wendytaddeucci/
Email: coachwsbt@gmail.com
Ready to enjoy a thriving business, have time to focus on your own physical health, have your relationship be what they once were and feel free? Click here to schedule your Freedom & Happiness discovery call
P.S. Please feel free to forward this newsletter to others you know who may find it useful.
P.S.S. If you've received this newsletter from someone else, Click here to sign up to start receiving each edition directly in your inbox.