WHAT IS THE PURPOSE OF HAVING THE FLU?
It finally happened. My husband and I both came down with the flu last month. There isn't anyone else in the world I'd rather be sick with, by the way, than my husband. Over 25 years of marriage will do that to a couple.
Anyway, I was reflecting on the purpose of having the flu while I had the flu and couldn't do anything but lay in bed and think.
For me, getting sick and then recovering is a reboot. I realize when I'm incapacitated just how important some things are. And just how unimportant some things are, for that matter.
I had a conversation with a friend of mine who was also suffering from the effects of the flu this past month and she said the same thing. She had the opportunity to reflect on her life. Upon reflection, she changed her priorities. She is letting go of some volunteer commitments. She has decided not to go a different direction with her business. She is focusing on her family and building her business.
What do you think is the purpose of having the flu? Head on over to my private FB Group – Life-On Purpose and let us know your thoughts on this deep question.
❤️Coach Wendy
---
GET RESULTS FAST WITH EXPRESS COACHING
I'm proud to offer two new affordable options to help you overcome the obstacles that are getting in the way of you living the life of your dreams.
I've been hearing that you have a roadblock in your way and you feel like you need a one time call with me.
I've heard that you want to get around an obstacle that is preventing you from living your life purposefully, but you are very short on time.
I've listened and come up with two options to suit your needs.
One is my 45 minute coaching call. This is ideal if you have a topic you want perspective around. It's also a great option if you want a pay-as-you go option.
The second option is my Express Coaching Package. This is ideal if you want transformation around your life and its purpose and are short on time. With this option, you get one 45 minute call a month AND coaching with me through the private client portal which is secure and confidential. Also, this is a month to month option and you can cancel any time.
You can take a look at all of your options here.
What do you think?
I'm happy to discuss additional options with you, just reply to this email.
💗Coach Wendy
---
UPCOMING EVENTS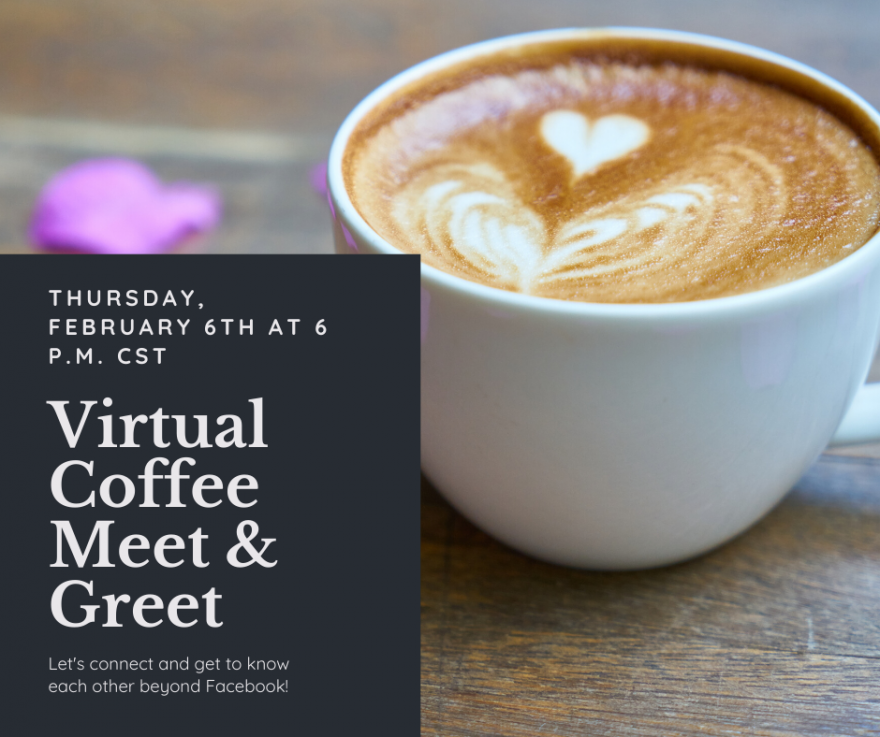 Join us! Here's how:
1) Ask to Join my private Facebook Group, Life-On Purpose
2) Find the picture above, click the link and register for the Virtual Meet & Greet.
3) Grab your favorite warm beverage on the 6th and let's connect!
---
CONNECT WITH ME