PERSONAL NOTE
One thing that I've been taught as a coach, that I've also implemented in my personal life, is to focus forward. To not only appreciate the blessings I'm enjoying at the moment but also to look into the future to also figure out a way through this.
The recent crisis has had me really step up my game in this department. I've found this to be not only a blessing in time but at times I'm also overwhelmed.
To speak of the good that has come from this, my mom has figured out how to call me on FaceTime. In this time of transition, I would say my mom is a success. As a time to connect, I'm learning more about my husband. Conversations we are having where we are saying, "I didn't know that about you," is a gift.
If during this time you find that you can't think straight, you have a lack of direction or are just plain melting down - I want to tell you that you are not alone in this. To that end, I am extending an invitation to you to join me along with anyone that is like you, looking to find clarity, community and a space to talk about transition. You can click here to learn more about my Lunchtime Zooms. We meet each Monday at 12 Noon CST to have conversation, empower one another and offer massive compassion to one another so that we can all come out of this quiet isolation thriving. It's a time to remember or to even discover your purpose.
I wish you, your family & friends good health.
❤️Coach Wendy
---
STEADY
I've been remembering my Grandmother Ethel lately. Actually, since the news of this virus began.
I've been thinking about her because I can remember how in a crisis she was always so steady. Grandma Ethel was the calmest person I knew when the shit hit the fan.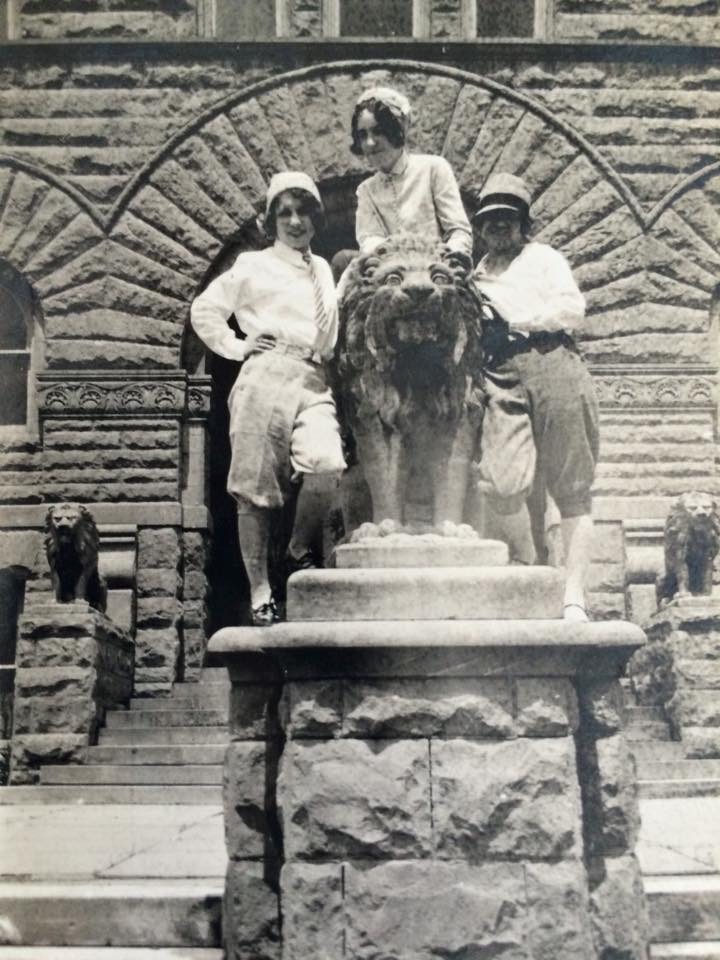 My grandmother is the one perched atop the lion.
In her almost 99 years walking this earth (Grandma passed exactly one month before she turned 99) she had lived through many crises. The Depression, Scarlett fever, WWI, Spanish flu, disco. (Had to put a little humor in this). I'm not sure how she handled those crises because obviously I wasn't around, well I was for disco. What I do know is that the crises that arose when I was around, she handled with a steadiness and confidence that calmed our family.
Continue reading here ➡https://coach-wendy-blog.com/2020/03/
---
COOL RESOURCE
More time to think sometimes overwhelms us - especially in these uncertain times where you can easily be distracted by the amount of content that's being heaved at you.
I want to share with you this document, Decision Making Framework, that one of my mentor coaches has created to help you focus. You can download your very own copy here.
---
UPCOMING EVENTS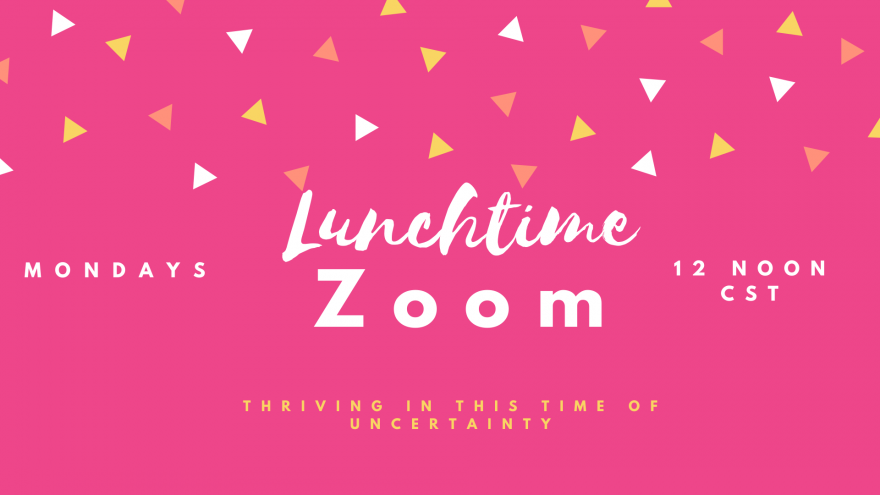 What: During this time of uncertainty, we are coming together to support one another as a community.

Every Monday at 12 Noon CST, we will have conversations around moving forward, keeping perspective and looking at the goodthat's going to come from this time of upheaval.
This Monday's topic will be Thriving in this Time of Uncertainty.

Join us and invite your friends as we empower one another with massive compassion.
When: Every Monday at 12 Noon CST
Where: Zoom! If you've never used Zoom, just let me know. I'm happy to walk you through it.
Click here to attend all or any of the upcoming Lunchtime Zooms.
Invite your friends that may be struggling with isolation and a lack of direction.
---
CONNECT WITH ME