PERSONAL NOTE FROM COACH WENDY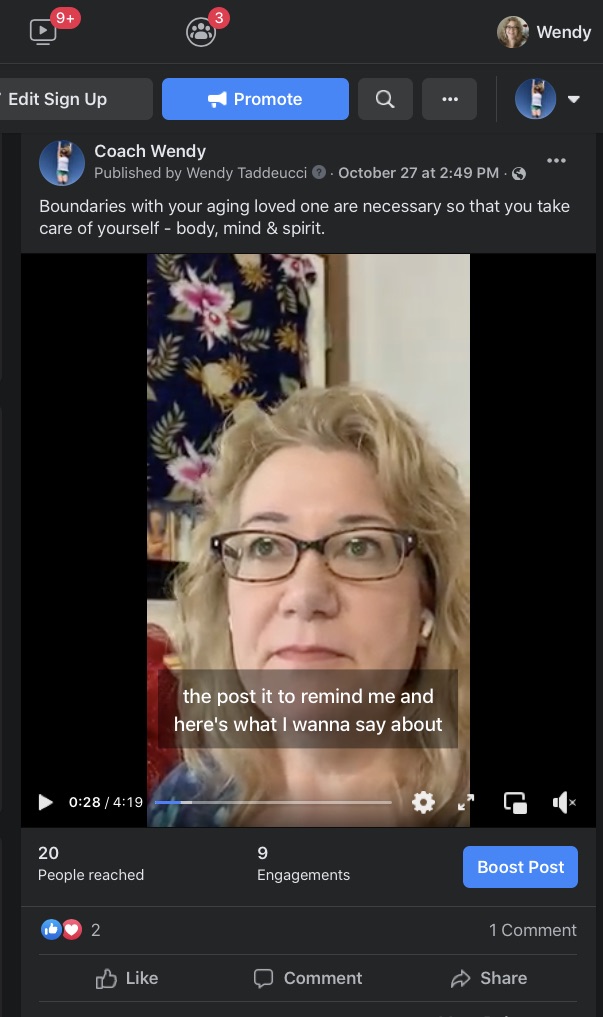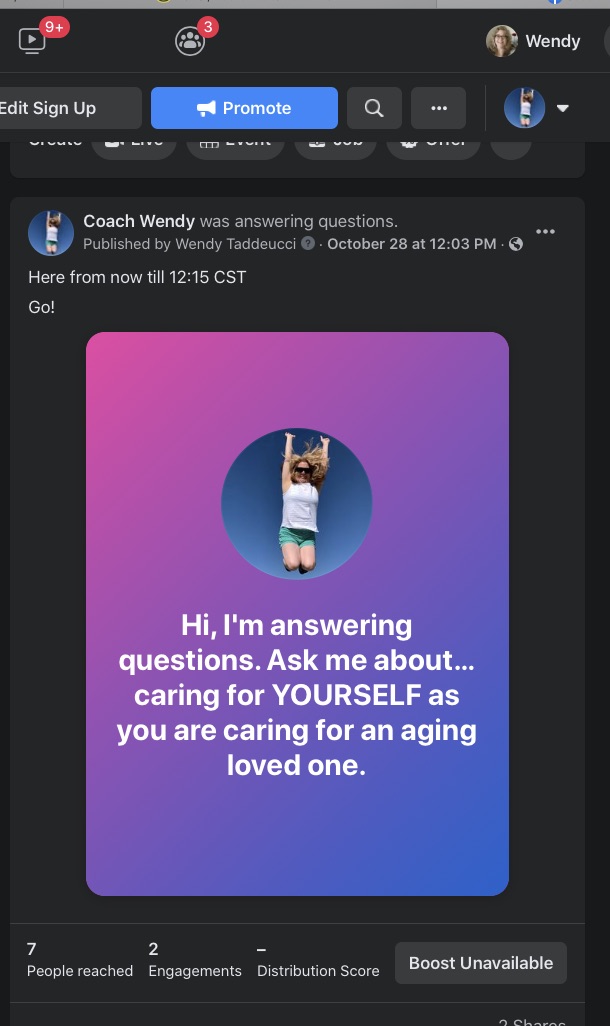 I'm trying something new and reaching out to support a larger audience on my Facebook Page, Coach Wendy. You can click here to like the page and that way you'll be notified when I'm live answering your questions or when I post a video.
Your questions are answered every Thursday at 12 CST and videos about topics like having boundaries with your aging loved one so that you can be you and do you.
---
ARTICLE
Holidays are upon us. What's happened to my aunt, mom, grandma since the pandemic?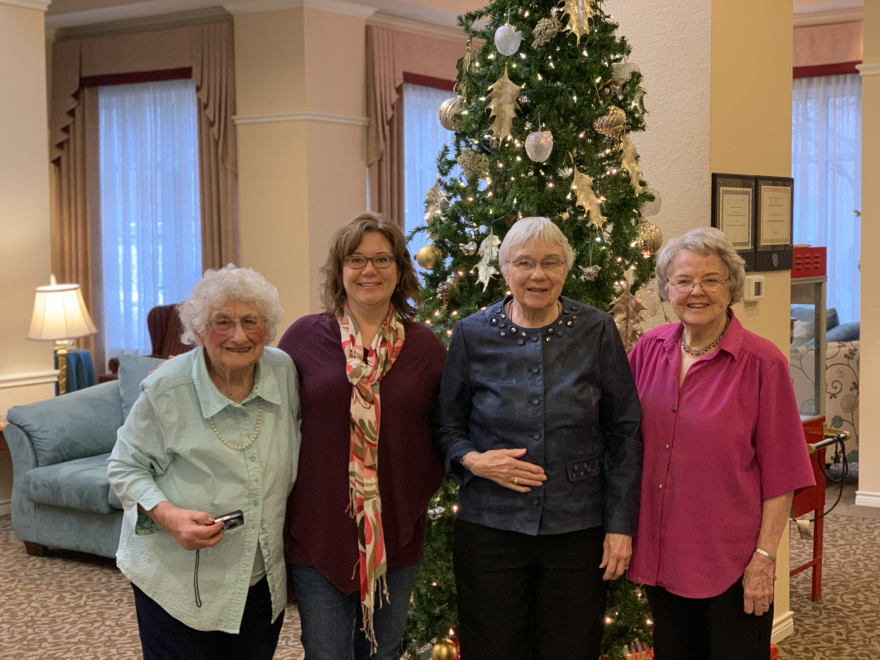 Me with mom and her friends Christmas 2019
It's been, what, almost two years now since the pandemic started.
Have you already noticed some changes with your mom, uncle, grandparent? Things like repeating themselves, forgetting that they've asked you the same question 5 times, talking a lot louder than ever?
Are you freaking out? Wondering, "Oh no it's that time. They are starting to fail and that means that I have to step in. But to what degree, what can I do, what will they allow me to do, what do I want to do?
You can continue reading the rest of the article on my blog page here.
What are you worried about around the holidays and your aging loved ones? Hit reply to let me know.
❤️Coach Wendy
---
COOL RESOURCE

My episode is live and you can click here to listen to it
Many people, especially Boomer women, are faced with a role reversal as their parents age and the need presents for them to take care of affairs for one or both of their parents.
It can be stressful, it can be exhausting, it can be a full-time job. Wendy Taddeucci experienced all of the above when she was just 37. Nine years in she has taken all her experiences and everything she's learned to help other people prepare and shorten their learning curve when it comes time to care-decide for a loved one.
Find Wendy at https://www.coach-wendy.com
Download her 5 Steps document at https://coach-wendy.com/path.html
Getting Back to You: https://coach-wendy.com/backtoyou.html
Leave your Comments wherever you listen to podcasts or at https://twoboomerwomen.com/join-the-conversation/
---
UPCOMING EVENTS
Thursday, November 18th from 4-5 CST- Support Group for individuals up to their eyeballs in caring for an aging parent, wanting to get back into being themselves.
We meet on Zoom and we share our struggles around caring for ourselves as we are caring for an aging loved one.
Click here and fill in your details to join us!
---
CONNECT WITH ME