A ROADBLOCK - CONQUERED!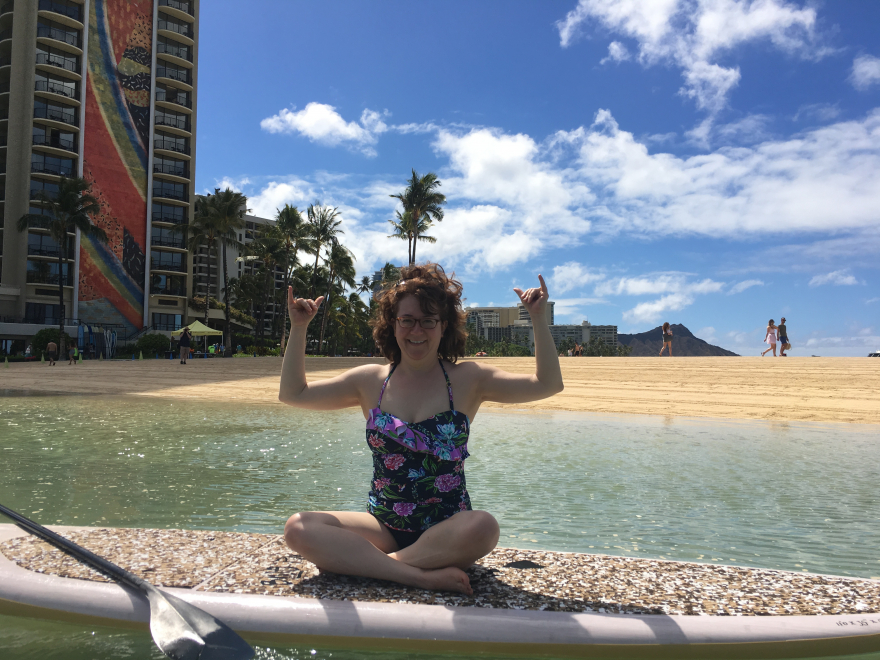 This is me, confidently sitting on a paddle board, at my favorite place in the whole world - Waikiki beach overlooking Diamond Head.
The morning I was scheduled to do yoga on a paddle board, I was a bit nervous - but I had to prove to myself that I could do it. Fall off the board or not, I was going to try. (Spoiler alert - I did not fall in).
What roadblock are you going to remove from your life? Come on over to my Facebook group and join in on the conversation
❤️ Coach Wendy
---
TRAPPED IN PERFECTION
Before she worked with me, my client Brenda was doing everything perfectly. Everything had to be perfect and it was killing her.
Her anxiety was through the roof. She wasn't sleeping.
Through my 1-on-1 coaching, Brenda discovered that she didn't have to do everything perfectly. We really dove into this. There are some things that she has to do exceptionally well and then there are the things that can be done "good enough". Once that pressure was off, Brenda found that she got more accomplished when she wasn't trying to do everything perfectly. Her productivity at work and at home increased. Her anxiety greatly decreased and she found herself doing the things that she always wanted to do but couldn't because she was trapped in perfection.
She was finally able to take that cruise to the Bahamas. She has been consistently spending time with her friends - enjoying bowling, movies and dinners together.
This is a secret of time management warriors- knowing what can be done good enough and knowing what needs to be done exceptionally well. Kicking perfection to the curb.
---
COOL RESOURCE
I really dislike plastic bags. So when I found these fabulous mesh produce bags, I was all over it! Keep them in your car for trips to the grocery store or farmer's market!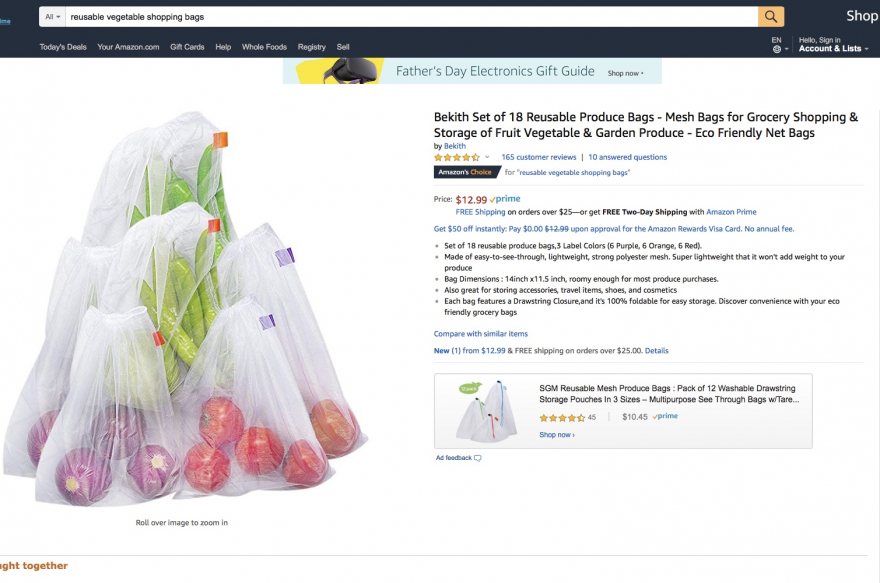 ---
UPCOMING EVENTS
3 p.m. CST
New Buffalo, MI
Calm, Beautiful Beach walk + Ice cream = the perfect afternoon!
Let's have some fun walking on the beach, searching for beach glass and then wrapping it up with ice cream at Oinks!

We will have time to talk about life purpose, of course, so bring your questions, your roadblocks - AND most importantly your smile.

In case of rain, we will just meet at Oinks - 227 W. Buffalo Street, New Buffalo, MI
Let me know who's going! Click here to let me know https://www.meetup.com/meetup-group-UxgzZXOl/events/261235513/
---
CONNECT WITH ME
If you are at a crossroads in your life, unsure of your next step, I invite you to a Purpose Planning Session with me. In 30 minutes (45 on the outside) over Zoom, we will talk about your challenges, the results that most deeply want and if you are ready, you will have the opportunity to take that first step into finally becoming the person you always knew that you could be - so that you can live the life of your dreams. Click here to select your date and time.