Wendy,
Celebrations were plentiful last month. With my husbands birthday and then shortly following my mom's birthday.
It's so good to celebrate. And it's important, too. Why, you ask?
When we celebrate, it slows down life just a bit so that we can have a moment to see it and be present.
What are you celebrating? Hit reply and let me know so that I can celebrate right along with you!
❤️Coach Wendy
P.S. I have another celebration later this month with my birthday!
---
Mom's going to run out of money
'Mom's going to run out of money'! Has this thought ever entered your mind? It has for me and for many caregivers.
'Will long term care insurance pay for mom's care?," was what I wondered early on (fun fact – it didn't).
Other caregivers have said that they want their mom cared for at a certain level and they know that her money will not sustain that level long term. I worry about this too.
Click here to visit my blog to read the rest.
---
Stuck at home with your loved one and going nuts?
What if you traveled the world virtually? Google these places.....
Performing arts, nature, outer space:
Smithsonian Online - Live Animal Webcams and Activities
Kennedy Center - Lunchtime Art
Yellowstone Virtual Tours
Modlin Center for the Arts - Virtual Art Resources
Museums with virtual tours:
National Gallery of Art, Washington, D.C.
National Museum of Modern and Contemporary Art, Seoul
VanGogh Museum, Amsterdam
The J. Paul Getty Museum, Los Angeles
National Museum of Anthropology, Mexico City
---
The Sliver of Light Membership Club
Click here to add your details and join us!
We meet again on Thursday, March 31st from 10:30-11:30 cst
This is for you if you are a caregiver who cares for someone yourself, if your loved one lives in a retirement or nursing home or if you are a caregiver who is caring from a distance.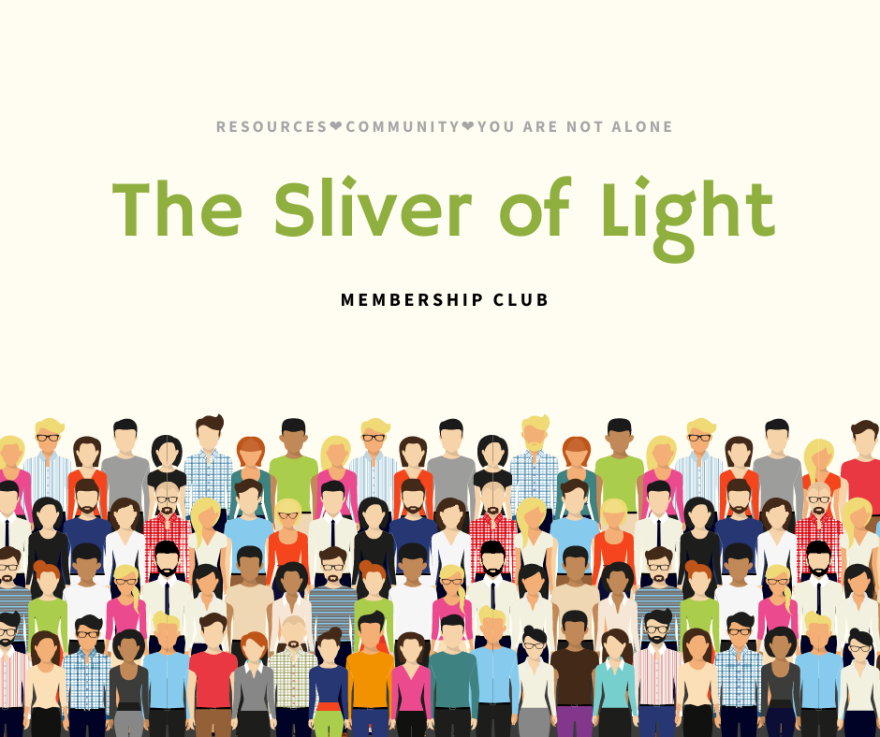 ---
HOW TO CONNECT WITH ME
Have questions or want to share feedback or suggestions for future issues? I'd love to hear from you:

Website: www.Coach-Wendy.com
Facebook Community: Caregivers Collective
LinkedIn: www.linkedin.com/in/wendytaddeucci/
Email: coachwsbt@gmail.com
Want to discuss ways we might work together? Schedule your Guilt Free & Happy discovery call

P.S. Please feel free to forward this newsletter to others you know who may find it useful.
P.S.S. If you've received this newsletter from someone else, Click here to sign up to start receiving each edition directly in your inbox.