I LET GO
💗I'm doing a thing - which is why I haven't been as present here as I usually am.......💗
This quaratine, Covid situation gave me an opportunity to stop and literally drop everything. When I did that, it cleared a path for me to pursue what really matters to me.
I began taking a course in May to create a pilot program. Going into this course, I intended to create a course around life purpose - because that's what I coach around.
The interesting thing is, what came into my consciousness was to create a course around supporting the adult children of senior citizens through the role reversal that happens between them and their parent.
I remember the struggles I went through as I was suddenly called on to make decisions for my mom's care AND the role reversal that took place AND dealing with now having to be in control while at the same time not letting my mom feel that she's lost control.
The solution I created is a pilot course program to support adult children of senior citizens transition from being the child into being the adult so they can come to terms with the role reversal and easily navigate what's next…….because there is always a what's next.
I'll say more about this when you scroll down to the Upcoming Events section below.
Have you or are you now caring for or deciding on care for your parent? What was your biggest challenge? Head on over to the Facebook Group and share your experience.
💗
Coach Wendy
---
COOL RESOURCE
If you have a senior parent, like I do, who sometimes gets herself into a bit of trouble with the telephone, or cell phone, like my momma did recently, I have a product that may be helpful.
The GrandPad from Consumer Cellular (or the GrannyPad as my husband calls it)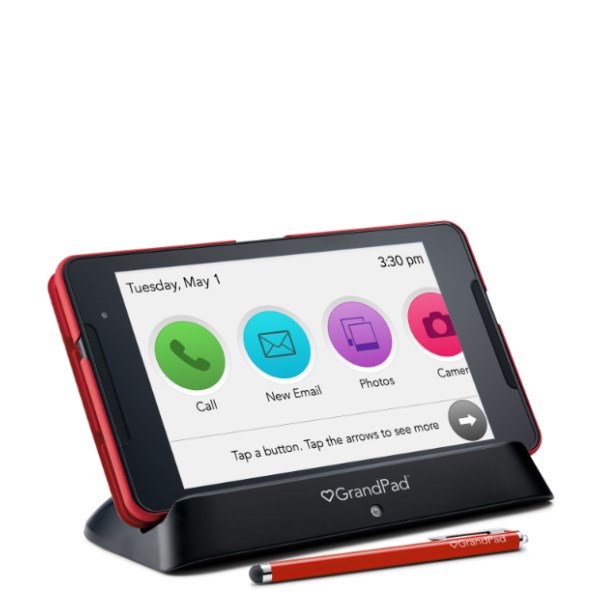 I actually didn't end up buying this for my mom, we are now communicating over FaceTime (I praise Steve Jobs every day) but this may be something that could be useful for you and your loved one.
---
UPCOMING EVENTS
I've created a pilot program to support adult children of senior citizens transition from being the child to being the adult so they can come to terms with the role reversal and easily navigate what's next. There is always a what's next.
I identified the need for this pilot program by talking with others who were or had cared for or decided on care for their parent(s).
What is this?
This will be a 4 week pilot program, delivered weekly over Zoom. The Zooms will be recorded so that if you miss one, you can watch at your leisure and easily catch up.
Week 1: Come to terms with the reversing of roles between you, the adult child, and your parent
Week 2: Being the one in control. Changing the way you work with your parent because you have to make the decisions. All the while respecting your parent's desire for independence.
Week 3: I'm fine, I don't need help. How to navigate with parents shutting you out to protect you and/or the fear of "getting caught" needing help.
Week 4: Permission to ask for help, maintaining your mental well being while allowing for the speed bumps.
What are the benefits?
Group Zooms weekly. Recorded so that you can re-watch OR if you miss a week, you can watch at your leisure and easily catch up.
Individual, personalized coaching so that you get personalized attention & customized feedback.
Private client log access to me so that you can ask questions, ask for help or celebrate between group calls and individual coaching.
Access to a private Facebook Group for even more support & resources. You will have access to this group even after the program ends.
The outcome
You will be able to come to terms with the role reversal between you and your parent.
Feel like you've made the right choices and feel more comfortable making decisions.
Learn to tread that fine line of independence and care with your parent.
Ask for support to avoid feeling overwhelmed.
When I open up my full course later this year to the public, the price will be $497.00. The price right now for my small group of pilot students is just $197.00.
Proof that I will get you results. As the daughter of a senior citizen, my mom who is 84 years old is living at a retirement home, with her cat, and mom is thriving even in the midst of the COVID pandemic and lockdown. I am also a coach who has supported many clients in living their best life.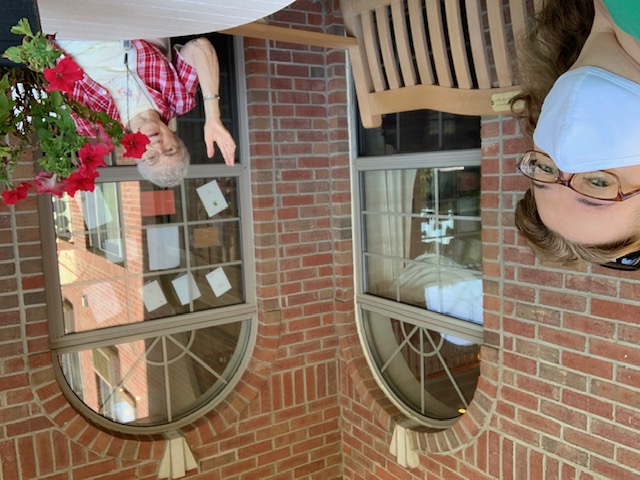 Before this pandemic and because I overcame the many obstacles an adult child faces, I can/could travel (back when that was a thing-no thanks to COVID) and I have systems in place so that I can know that my mom is still well cared for.
I'm stronger and feel much more capable than when I began this journey of deciding on care for my mom 7 years ago.
During this journey, I myself have overcome and reduced or eliminated stress, a failed business, worry, getting fat, having no personal space/time, physical and emotional burnout and life on a hamster wheel.
The steps that I took to overcome these obstacles I will teach during the pilot program. It is my Step-by-Step Roadmap to Role Reversal. Step-by-step, one next action by one next action, one day you'll realize the roles have reversed.
I'll also be teaching my Step-by-Step Guide to Making Decisions. Ask your parent questions. What matters to them? Test out your questions and actions. What worked?
The value for you
Getting used to being the adult & feeling more confident making decisions.
Feeling empowered to make decisions.
Getting some of your life back.
Peace of mind.
Support, solutions, products, information & resources to make your transition from child to adult of a senior citizen deciding on their care smoother.
Would you like a spot in the pilot?
I have 10 spots available because I want to make sure that everyone gets personalized attention. We begin on August 11th.
You can pay here by visiting my PayPal link. The cost is $197.00. If you want to pay a different way, just email me at CoachWSBT@gmail.com to let me know how you would like to pay.
I'm so looking forward to supporting you around having peace of mind, to empower yourself to make decisions, reduce stress & overwhelm, free up mental space, acceptance of your situation, permission to ask for help and most of all for you to get some of your life back.
💖Coach Wendy
---
CONNECT WITH ME