VENTURING OUT!
We are finally venturing out! Cautiously, of course. Not only have momma and I been to Historic New Carlisle (that is mom's high school mascot that you see in the case), but we also took at trip to buy some plants for her patio and Steve and I also took a day off on our 27th wedding anniversary to day-trip.
Steve and I are also planning some trips out for the rest of the summer, now that we are both fully vaccinated. And there may be some day-trips with mom in the works, also.
Are you venturing out? Where are you going?
❤️Coach Wendy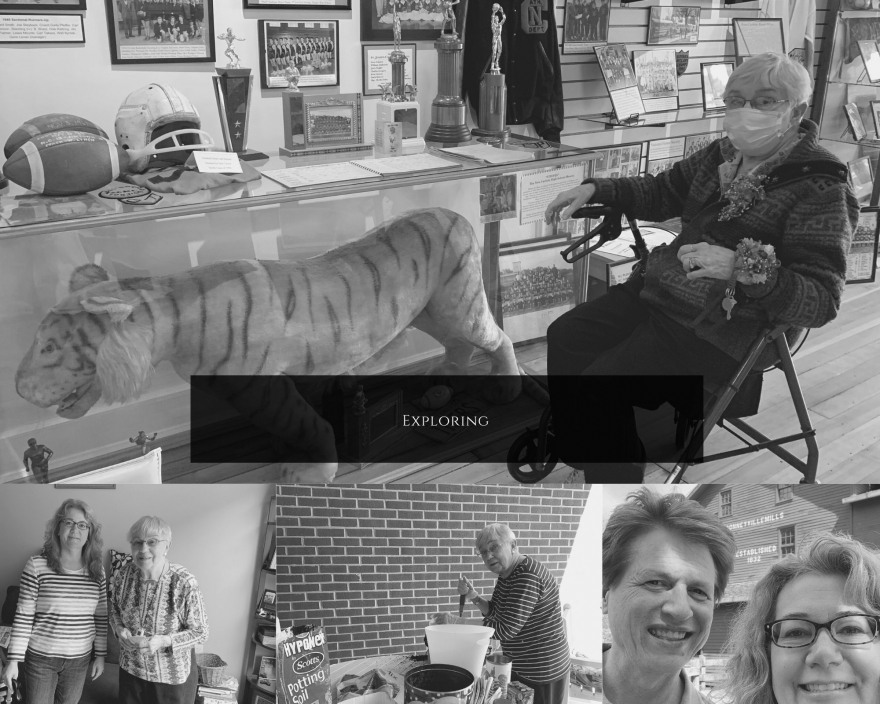 ---
Support, Resources, Community - Have a Life for Yourself while Caring for an Aging Parent
Are you caring for an aging parent? Are you feeling guilt, frustration and like you want your life back? Do you want to have a life of your own and a happy, aging parent?
Then this is for you.
Join myself as well as a community of care-givers/care-deciders who meet monthly to 'pour out' our frustrations, challenges and find that common ground and connection.
This is a one 1 hour live group Zoom call once a month to 'pour out' your challenges and struggles around caring for an aging parent AND caring for yourself so that you can find you again, living your own life AND having an aging parent that feels happy and safe.
Each Zoom takes place the last Thursday of every month at 10:30 a.m. CST
This is a monthly subscription and you can cancel at any time.
Got questions? Just hit reply and ask away.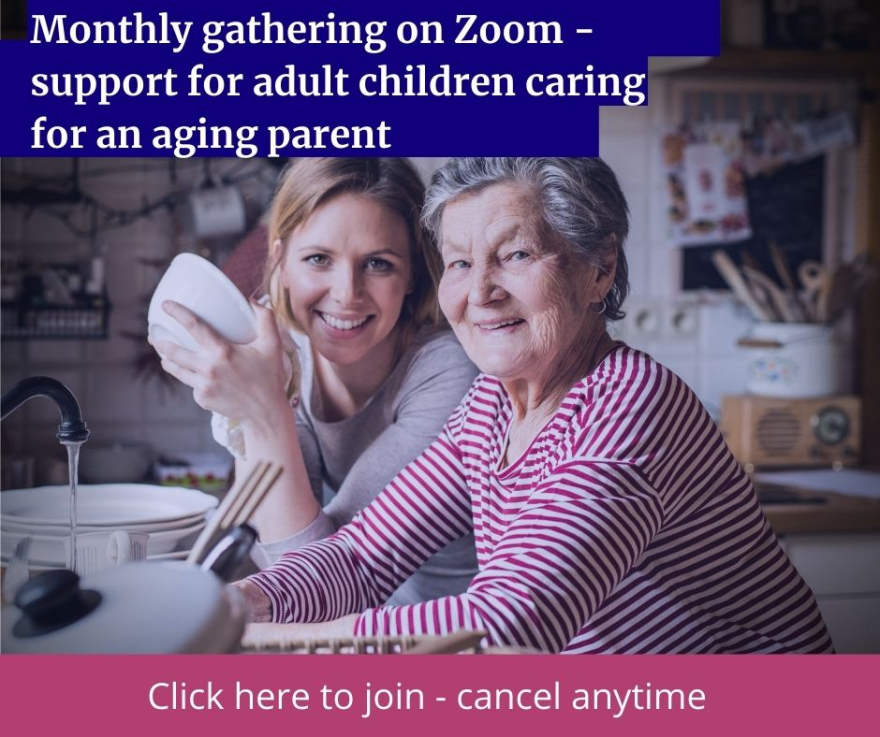 ---
STOP-N-GO
I had the misfortune recently of 'dropping in' and talking with mom over Alexa and not realizing that my husband was on a work call in the basement. His coworkers heard the entire conversation. Because it was on speaker. Which went something like:
You can read the entire you-have-to-laugh story here on my blog.
It's amazing how many conversations mom and I have about her bowel movements. Anyone else talk about this topic more than you ever thought you would as you are caring for your parent? I recently validated this idea and the knowledge that I'm not alone by asking this question in a FB group. Over 56 responses in less than an hour to the affirmative. Best response - "I tell my sister we talk more about poop than anything else."
---
Using technology to assist in caring for your aging parent
I found SnugSafe and I thought it may be helpful for you.
SnugSafe checks in on your loved one daily. If your loved one does not respond, they notify you.
Let me know what you think.
---
CONNECT WITH ME