PERSPECTIVE vs. REALITY
I asked for one new 1-on-1 coaching client. I got a group of 10 to coach!
I asked for a speaking gig with my connection group. I got a speaking gig with my group AND more!
I had been kicking myself, I guess you would say, for not working hard enough to achieve my goals. When I stepped back and took the time to reflect, I realized I got what I asked for and more! I almost missed it. I was moving so fast onto my next challenge, that I almost missed the fact that I got what I asked for and then some!
Which made me think of this quote:
Life moves pretty fast. If you don't stop and look around once in awhile, you could miss it.
— FERRIS BUELLER'S DAY OFF
What will you do today to stop and look around?
❤️Coach Wendy
---
I WANT TO KNOW WHO I AM
I recently had a conversation with a prospective client who said to me that she said yes to our conversation because she wants to work on her life. She lacks confidence, she's lost and above all - she wants to know who she is.
She feels uncertainty and worry. She is tired of working a job she really doesn't like. She's tired of not taking action. Tired of just existing.
Does this sound familiar?
What if you and I talked? What if together you and I were able to clearly identify your challenges and how they are impacting your life?
What if we were able to clearly identify the results that you most deeply desire and how, once you begin to experience those results, that will be impacting your life?
What if you were able to take your first step into becoming confident, knowing who you are and taking action?
You and I will connect over Zoom for 30 minutes (45 on the outside). Here's a link to my calendar so that you can choose the best day and time for you.
What do you have to lose?
What do you have to gain? If you are like my new client - in 12 months (probably a lot sooner) she is going to be doing what she loves, spend quality time with her son and husband and create memories. Her life is about to be more enjoyable, she is going to be experiencing happiness, she is going to be able to help others and she will be free.
If you are ready (or even if you aren't sure if you are ready) I'm here for you. Let's talk.
❤️Coach Wendy
---
COOL RESOURCE
Your local library!
I'm a digital person and my local library is literally at my fingertips whenever I want to look at the newest magazine or download a book that I just heard mentioned somewhere.
The library is also a huge money saver. I read a lot and if I would have to purchase all of the books and magazines I read, I'd go broke. The library is completely free.
---
UPCOMING EVENTS
What if?
It's a powerful question.
We don't ask it enough. What if?
What if
- we
began
to ask it? What's possible?
What if Wednesday's
have begun. Let's explore
what if
together.
Each Wednesday, I'll be going live in my FB Group - Life on Purpose - to talk about that simple question - what if.
I'll see you Wednesday!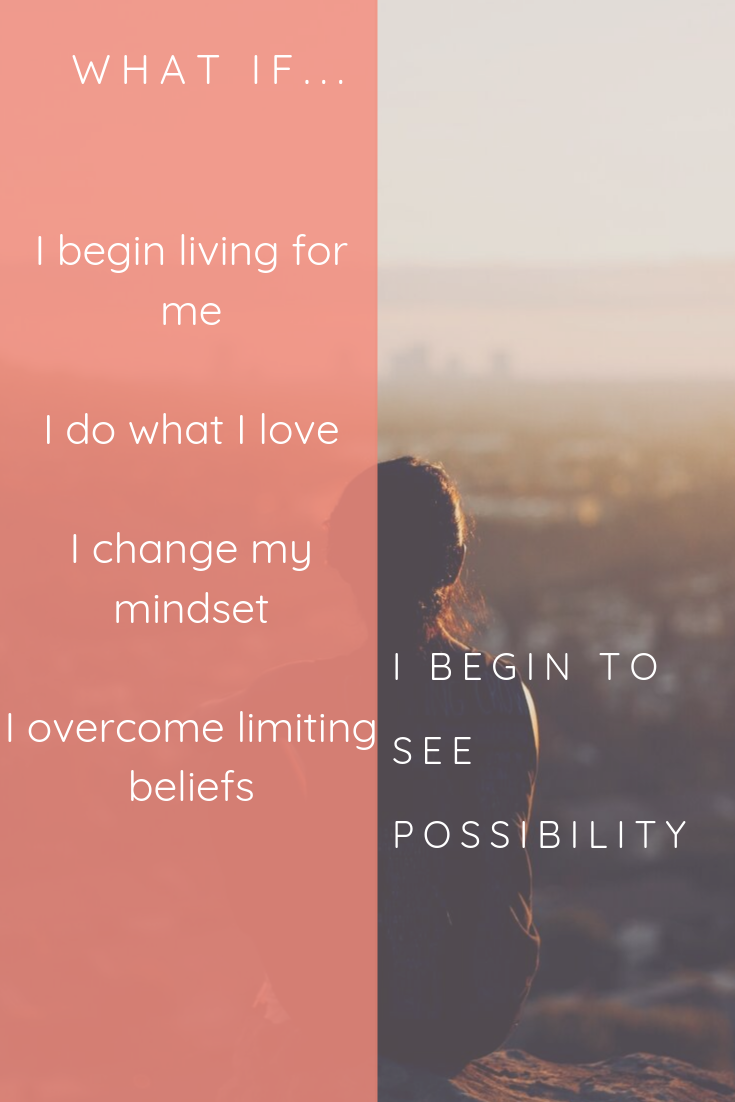 ---
CONNECT WITH ME