A live, virtual event - doctorpalooza - windmills and new glasses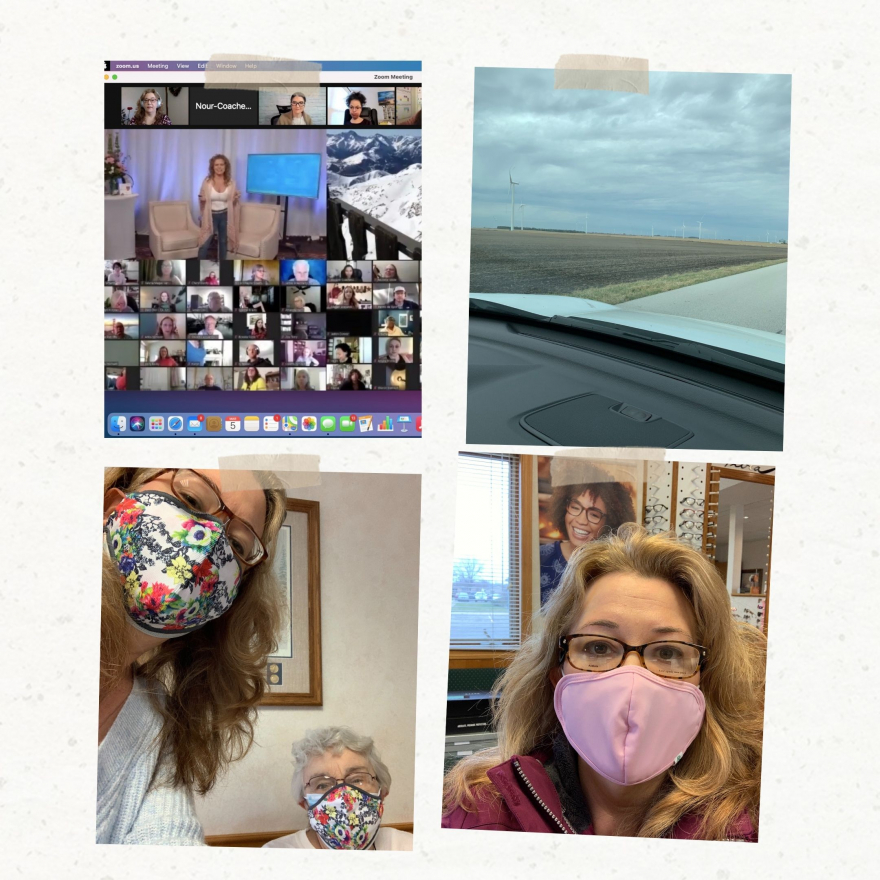 Whew. March madness (not the kind that involves basketball) has finally wrapped up for me.
I got to participate in a live, virtual event where I was able to support other coaches. Over 300 attended The Business of Coaching!
In addition to that, Momma had appointments with her eye doctor, dentist, gastroenterologist, toenail trimmer guy and I know I'm forgetting one..........
My husband and I also got to take a one day road trip and saw lots of windmills AND got to visit the Turkey Run Inn where my parents visited when they were at Turkey Run State Park on their honeymoon.
Oh and I tried on and ordered a new pair of peepers. What do you think?
Last month, I set a lot of things aside because I knew I couldn't do everything and self-care was crucial, so I stepped that up with healthier food, more exercise and better sleep.
What does your self-care look like these days?
❤️Coach Wendy
---
HOW TECH HELPED ME BECOME CLOSER TO MY MOM - DURING LOCKDOWN
During lockdown, mom and I had to focus on screens during our conversations. Which meant we couldn't be doing two things at once while we were talking - like we usually did. The Amazon Alexa was such a blessing. As a backup, we talk on FaceTime - and again you really have to focus during those conversations as well. No multitasking.
With being able to visit my mom in person again, having this experience of listening, really listening and focusing on one another has given us both perspective and we know each other better. What a gift out of all of this. Now we have to both be careful not to fall into the multitasking when talking trap.
---
COOL RESOURCE
How to make caregiving work for you - and for your aging parent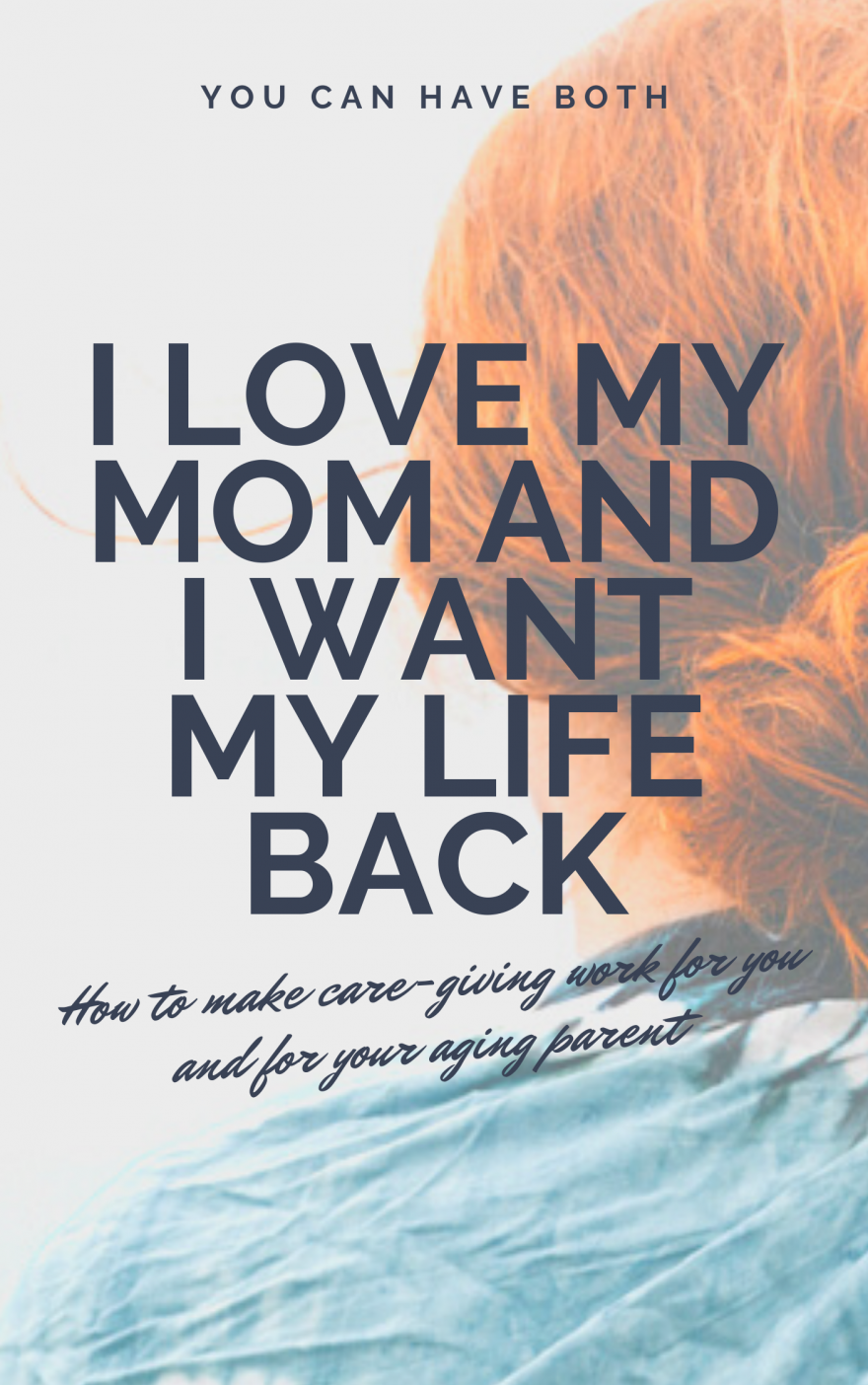 This Free Resource will help you:
• Enjoy the time you spend with your parent instead of worrying about bills, medication reminders and making decisions.
• Get part of your life back.
• Feel happy, content and at peace with the decisions you make.
You are not alone.
To get your free resource page, simply click here, add your details and I'll send you an email with exclusive access.
---
COMING SOON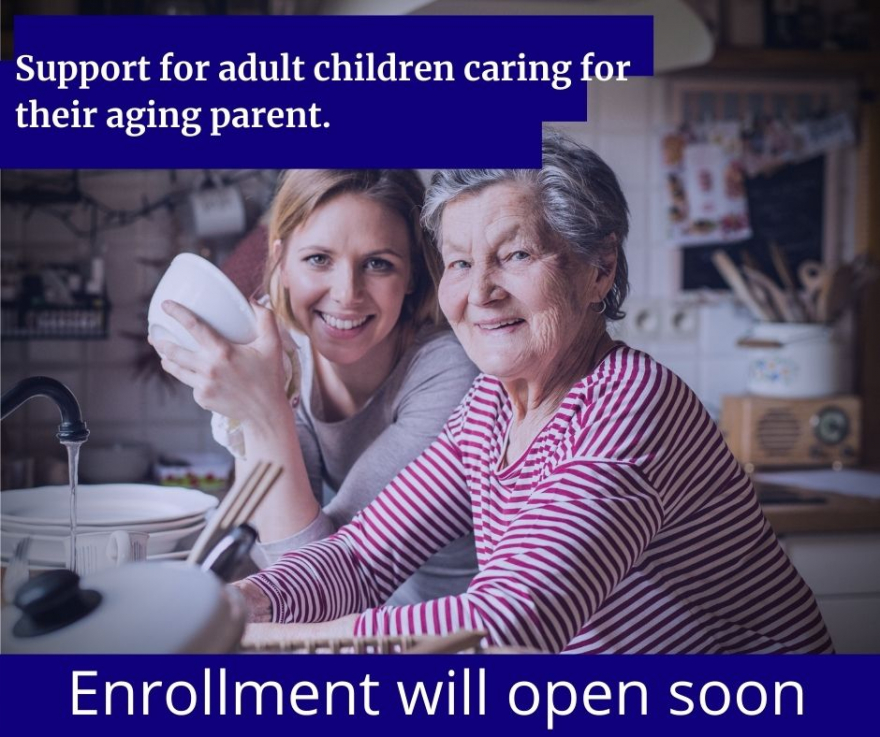 You love your mom but you want your life back. It doesn't have to be an either/or. It can be a both and.
This will be a 6 week membership program, where you will be with other people who are also struggling with all of the things that go into caring for an aging parent.
You will be supported with short videos that address your challenges such as asking for help and having difficult conversations.
You will also be with other people who are struggling with this by having access to monthly group Zooms (Pour it Outs) and also through GroupMe Texts, our Facebook community and through 1-on-1 coaching with me.
Not only will you have access to videos that address your struggles that I myself have conquered but you will also have access to videos from experts in their field such as an elder law attorney, elder care advisors, an adult child caring for both of her parents in her home, and more to come.
Would you like to know when the membership program is open for enrollment?
Hit reply and I'll put your name on the waiting list.
❤️Coach Wendy
CONNECT WITH ME