PERSONAL NOTE FROM WENDY
How can I help? Such a short sentence but it is so powerful.
I've been very happily watching the television show, New Amsterdam. If you haven't seen it, take my word and watch just the first episode. You'll be hooked.
The new medical director at the hospital (cannot remember his name right now) frequently asks this question, "How can I help?" When he began asking, it took some time for people to respond with something other than, "You can't help," or "Don't worry, I can handle this."
He had to continually ask until finally, people began to respond with how they needed his help.
How often do we do the same thing when someone asks, "How can I help?" What if we were to actually accept their offer?
Let me start by asking you - how can I help?
❤️
Coach Wendy
---
THE FIRST STEP TO FIGURING IT OUT
Wendy, Are you struggling with figuring out your first step to becoming the person you always knew that you could be? You might feel like you are not worth anything. You may even feel like a failure.......
"That first step is a doozy...." I'm not sure who said this, but it sure applies here, right?
That first step of being honest with yourself. Acknowledge that you really didn't want to have to worry about this step at this time in your life. This is big - and once you are honest with yourself and you've said I've had enough - well that's when you are being brave enough to do it. Your, "I've had enough", will be the catalyst that propels you into better well being, happiness and finally changing your path. Saying yes to yourself.
What have you had enough of? Click here to head over to my Facebook Group and post your comments and questions.
---
COOL RESOURCE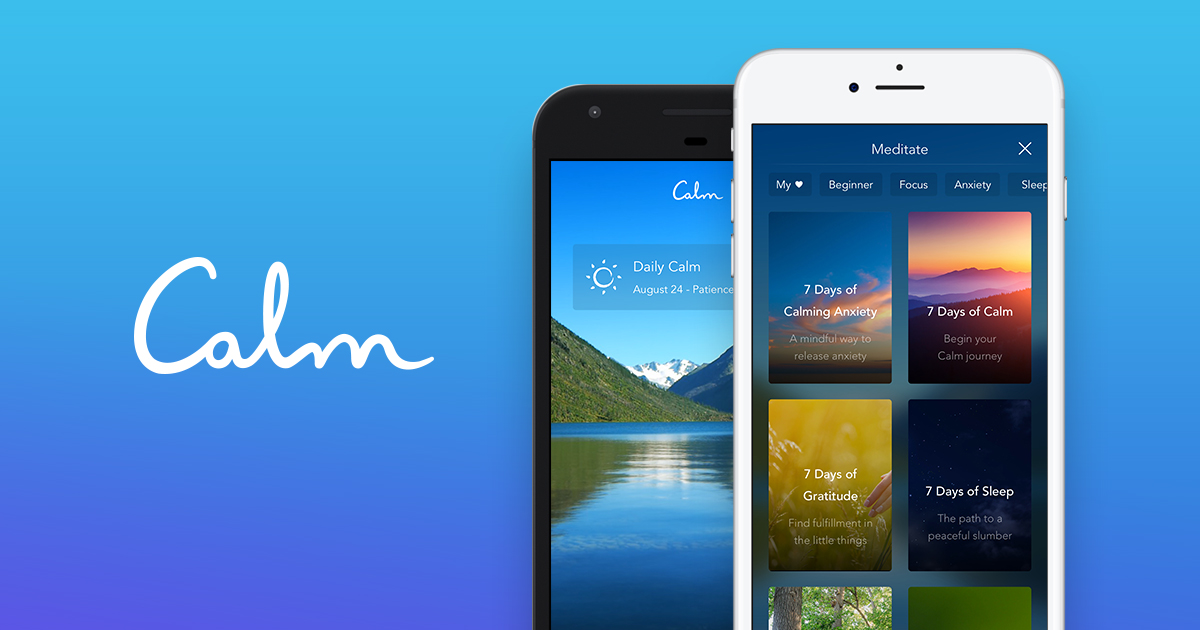 The Calm App. I have the free version which gives me soothing nature sounds and a beautiful, calming video of water and mountains.
So helpful when I'm stressed and need to calm down to focus. Click here to learn more.
---
Are you:
Feeling like a failure?

Ready to feel like you are worth something?

Wondering how to be brave enough to change paths?
Are you ready to find out how being brave and believing in yourself allows you to change paths and successfully take that leap of faith?
Mark your calendar and join me on Wednesday, April 24th at 11 a.m. CST (12 p.m. EST/10 a.m. MT/9 a.m. PT) for Being Brave & Believing in Yourself.
During this FREE webinar you find out why it's so important to:
Become confident
Create peace
Defeat the naysayers & your negative self-talk
So that you can be brave and believe in yourself.
Click here to save your space!
---
CONNECT WITH ME