PERSONAL NOTE
"Do one thing every day that scares you." Eleanor Roosevelt
I was on the top of the Space Needle in Seattle, Washington recently. I noticed many people leaning up against the glass and having their picture taken. THEN I noticed that others, who in my mind were very brave, were standing on a glass bench and leaning against the glass.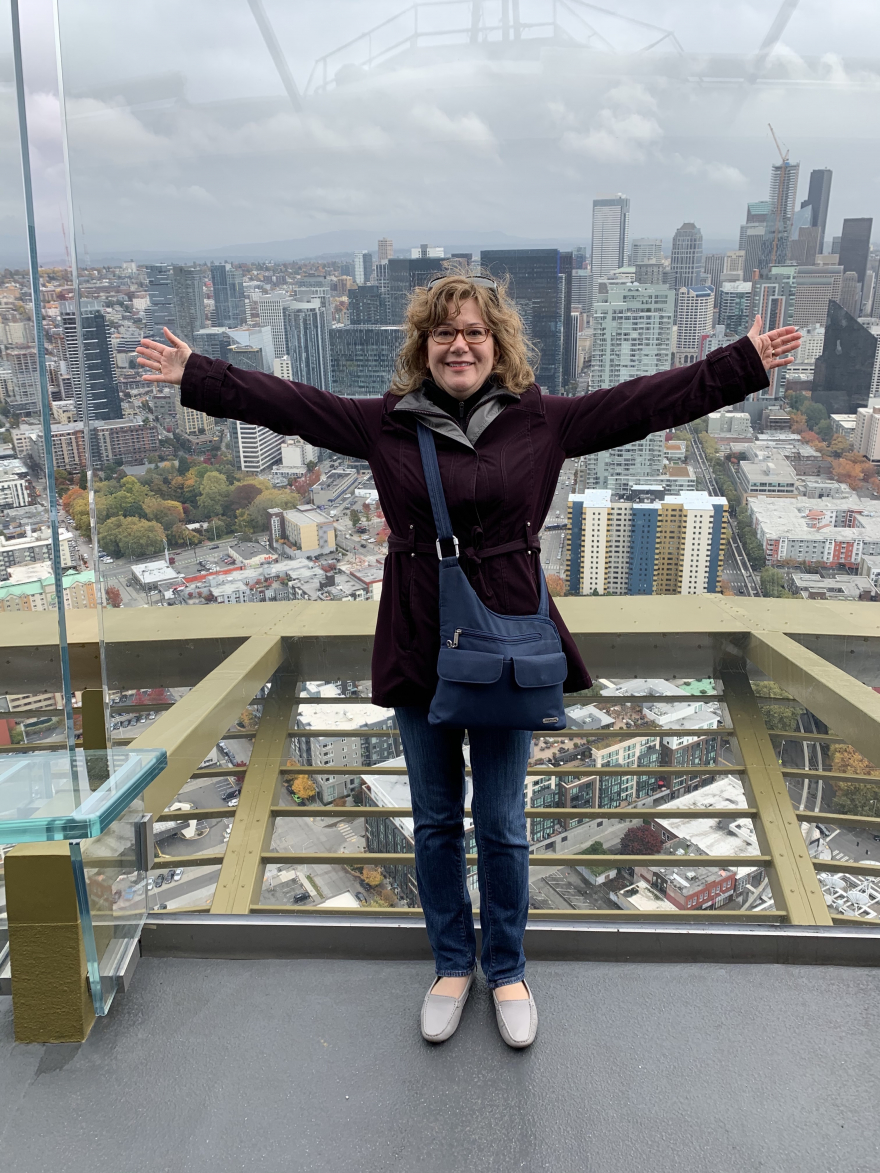 I had my husband snap a picture of me standing on the ground, leaning against the glass. We walked around for a bit and then I decided that I wanted a picture of me being brave and standing on that glass bench.
I was scared. I don't like heights. And what if I slipped off the glass and over the very tall wall of glass, clean over the edge? (I told you I was scared.)
I realized that I was more scared of not taking the opportunity for the real picture. The one where I was scared and did it anyway.
So I climbed up on the glass bench, leaned back and closed my eyes. I did it. I was scared but I did it anyway.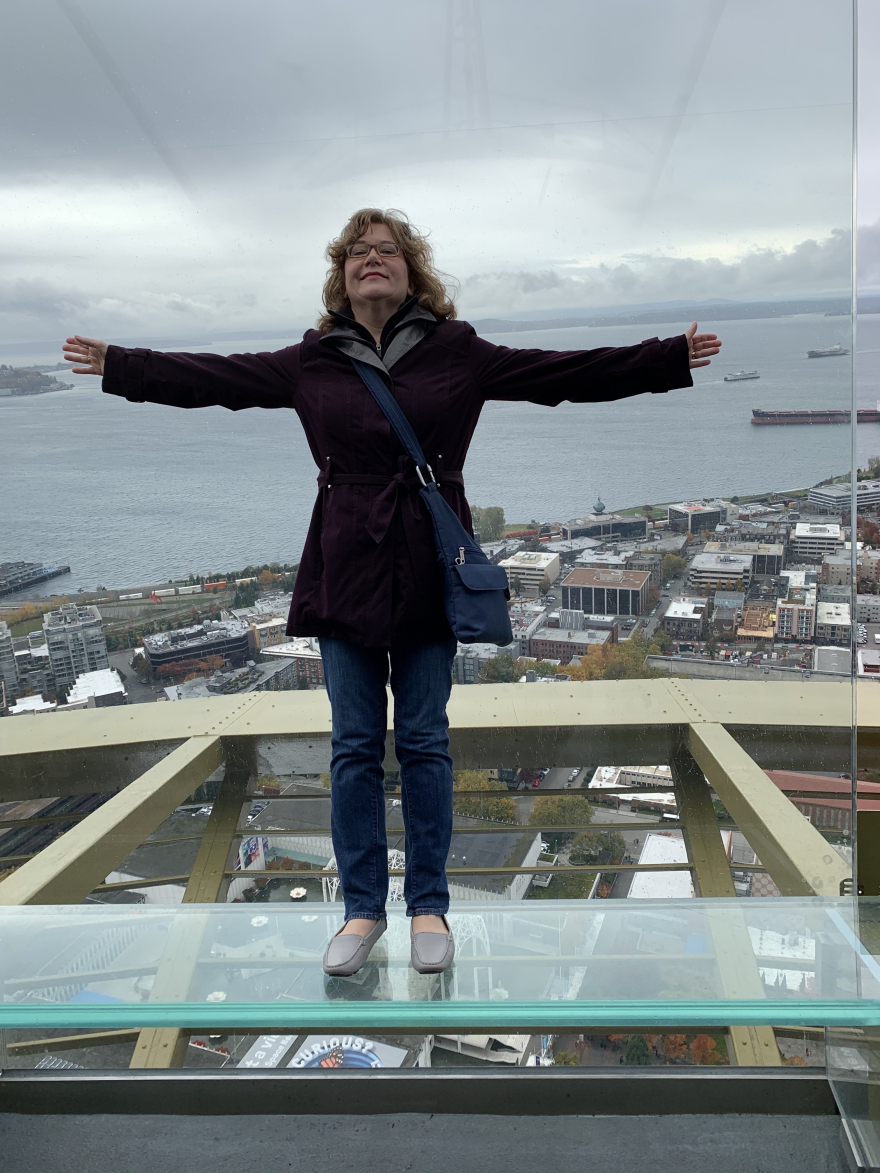 I'm so glad that I did. Had I walked away without taking that chance, I wouldn't have had the opportunity to feel free and to feel empowered by being brave.
Are you looking for connection and support? Look no further! Click here to Join my Facebook Group, Life-On Purpose!
---
ARTICLE
What are you doing with your life? We are in the last quarter of this decade, heck, we are in the last few weeks of this decade!
Are you lost, sad, not as successful as you would like to be?
You still have time to have something to call your own.
Take your first step by downloading your very own step-by-step guide to help you get clear, choose to change and step into possibility so that you can find your identity, be successful and confident!
Click here for your instant download!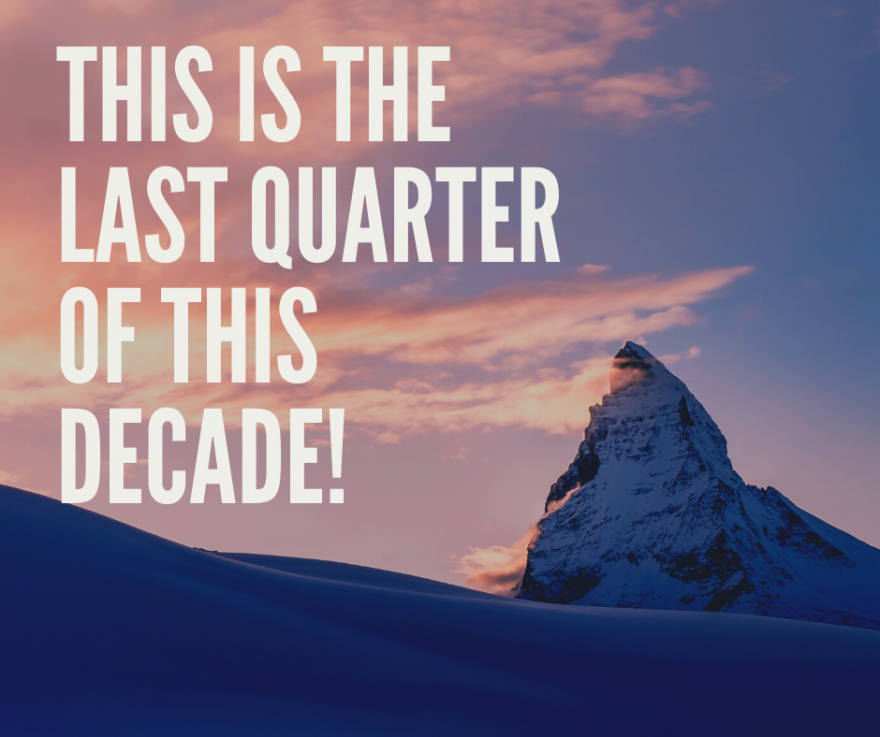 ---
COOL RESOURCE
Holy moly, this book!
......"Because showing up for yourself is sometimes the lesson. It's only a failure if you don't try in the first place. When you put one foot in front of the other ...... you cannot fail. Your dream might evolve. You might see that something isn't meant for you, and that realization will lead to what it is you are really supposed to be doing. But until you show up for yourself with that first step - because I know that is always the hardest part - you will never know."
Chrissy Metz from her book This is Me.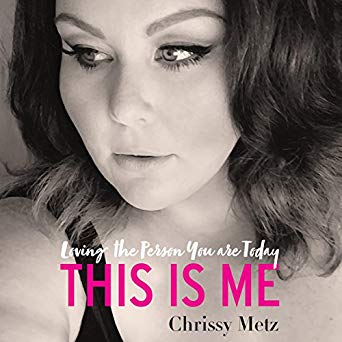 ---
I NEED YOUR HELP
I've had this on my mind for a while now......I've put together a program, that will walk you through the path to finding yourself, which I'd like to launch in the early spring. However, I need your input to see if I should, in fact, launch this program. Here's what I have so far:
Theme: What is my Purpose?
9 week program
Week 1: Awareness & Self-Discovery
Week 2: Vision Statement
Week 3: Focus Forward/Overcome Obstacles & Limiting Beliefs
Week 4: Set Goals
Week 5: Create a vision board & life statement
Week 6: Make a clear strategy
Week 7: Take Action
Week 8: Review
Week 9: Transformation has occurred! Celebrate + look forward to what's next!
You will get:
Your life purpose - an identity, success, happiness and you will be living it in 9 weeks!
Access to a private FB group for support & connection
Access to me through your very own private client portal
Weekly Zoom Group Coaching
A Freedom Mastery Planner
This is what I'm thinking, but again, before I dive in and put this together, I want to make sure it's something you want.
Do you have 10 minutes to answer some quick questions about this? If so, click here to schedule your Zoom connect with me.
---
CONNECT WITH ME