Are you needing to spend 100% of your time and energy caregiving with a struggling passive income stream? Or Is it more like a trickling leak?
What if i told you that you never had to choose between income and time again?
By shifting your mindset around balance, you can create a life where you can care for others while building and running a successful business, all while finding time for yourself. You don't have to sacrifice one for the other.
I'm reminded of this quote from one of my favorite shows, This is Us. Any other fans out there?
This is where Jack shares his perspective on balance with his then young son, Randall.
Jack Pearson: "You're gonna find your balance, Randall. And then you're gonna lose it, and then you're gonna find it again. That's the ride. And you're gonna make a lot of choices, and I'm probably not gonna be around for all of them. The choices you make are gonna be spectacular, because you are spectacular, son."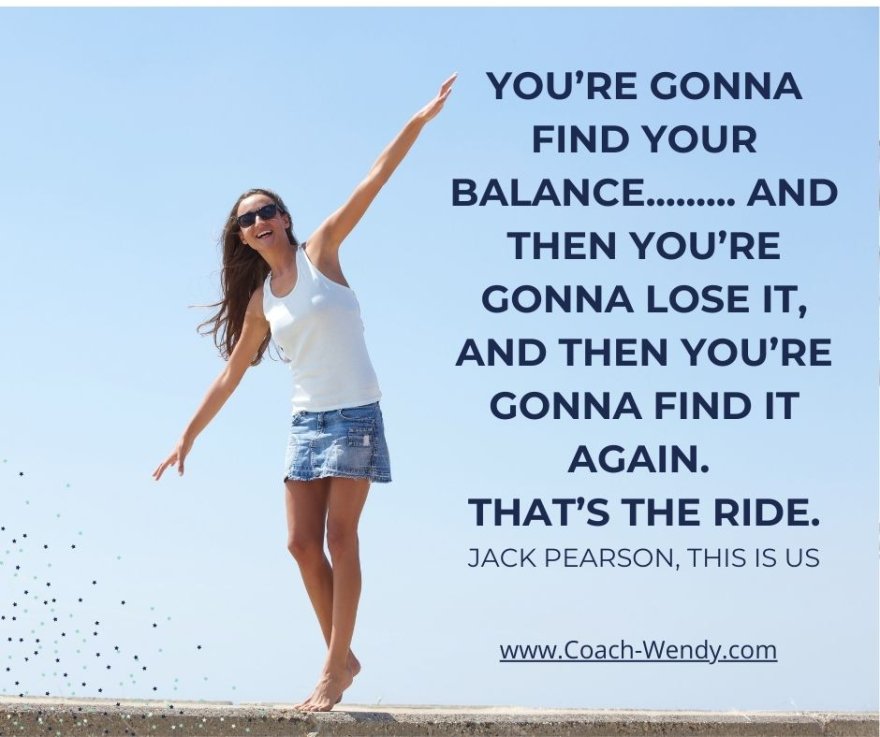 What if you stopped putting pressure on yourself to maintain balance? Instead, embrace the ebb and flow of life and make choices that are spectacular because you are spectacular.
Imagine the possibilities if you could transform your income stream and caregiving responsibilities. It's time to take control of your life and make it what you want it to be.
Click here and book your Time Reclaimed Discovery call and discover how you can create a fulfilling life as a caregiver and entrepreneur. Don't wait any longer to start living your best life.
🩷Coach Wendy