IN THE MIDST OF PLAYING WHACK-A-MOLE
What are you looking forward to this holiday season? I filmed a very short video talking about what I'm looking forward to - in the midst of a bit of chaos happening with my mom.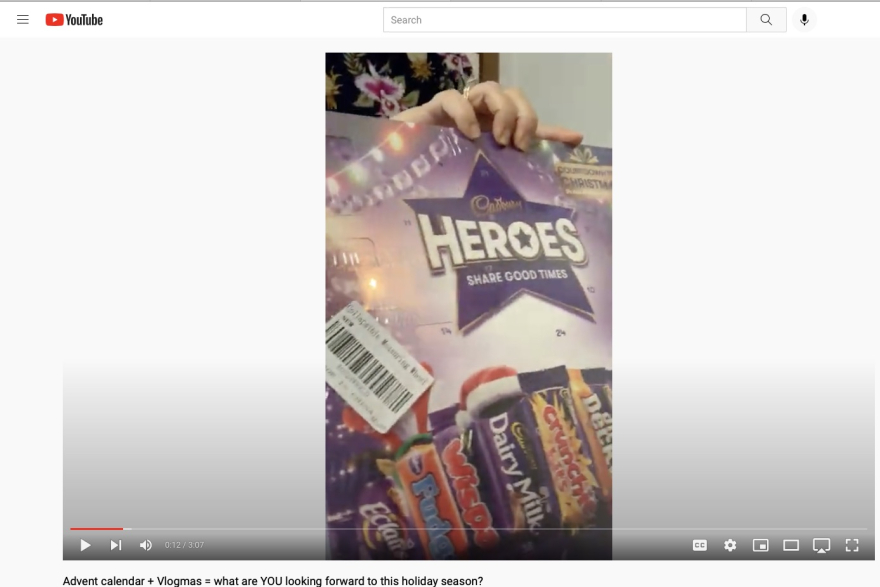 I call it whack-a-mole. Can you relate?
❤️Coach Wendy
---
THE SIMPLE CURE FOR HOSPITALIZATION & DEATH IN CAREGIVERS
Cheery title, right? Keep on reading for the simple cure.
What did you do after seeing your aging loved ones this Thanksgiving?
Did you walk away going, "Oh, how am I going to help them, they clearly need it?!"
Did you say to yourself, "I really don't want my life to change if I take this on……." And then immediately the guilt kicks in?
Or, did you dive into taking care of your aging loved one and are now exhausted, frustrated and wondering………..what about me?
Click here to read the full post on my blog site
---
LEEZA'S CARE CONNECTION
I will be presenting my program, 5 Simple Steps To Keep Being Your Happy & Healthy Self to the South Carolina location (and also virtually) of Leeza's Care Connection this Wednesday!
You can join us too! Click here to fill in your details to get the login instructions.
When: Dec 8, 2021, 1:00 PM – 2:00 PM EST/10:00 - 11:00 a.m. PST (virtual & in-person at SC location)
I'll be teaching how to notice the signs, research and gather information, make decisions, set up systems so that you can keep being yourself AND it is happy & healthy for everyone.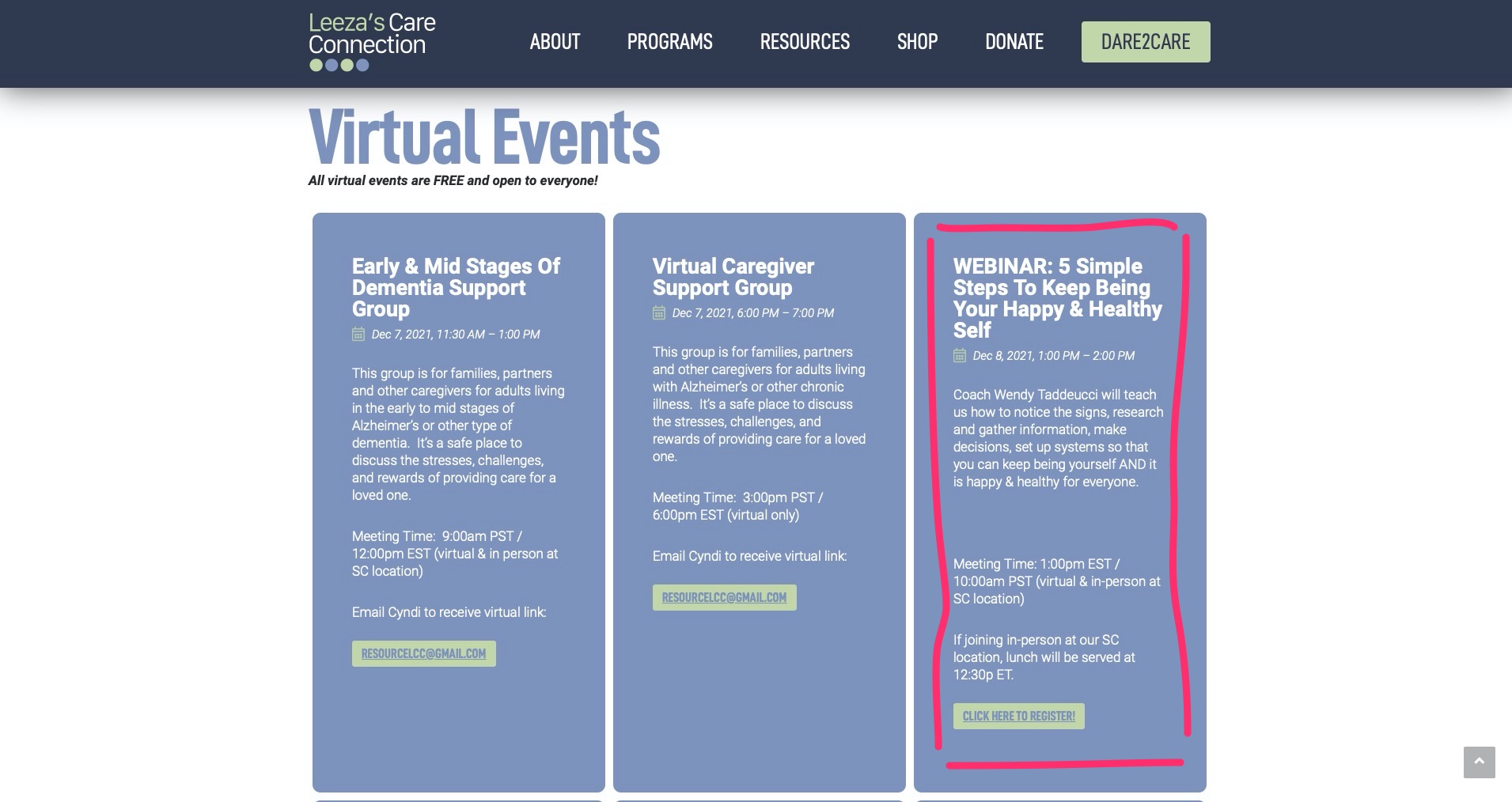 ---
POUR IT OUT!
Grab a coffee or your favorite beverage and join others who are also up to their eyeballs in coping with caring for an aging loved one to pour it out.........your challenges, frustrations, wins - whatever you want to pour out.
This is a save space for you to be real and honest - what is said in the group, stays in the group.
When: Thursday, December 28th at 10:30 a.m. CST, 11:30 a.m. EST
Where: Zoom!
How: Click here to add your details and join us!
---
CONNECT WITH ME